Connecting BASS JAXX Wireless Earbuds to Devices is not such a difficult task. There are some steps that you should follow. One thing to remember when you are connected to BASS JAXX earbuds to your device is that the earbuds are in pair mode.
Ensure your earbuds are fully charged and your Bluetooth function is activated.
So, if you are unable to connect BASS JAXX Wireless Earbuds to your device don't worry, just follow these helpful steps to connect them.
Product Overview
Earbuds
Touch Control Area
LED Indicator
Magnetic Charging Port
Earbuds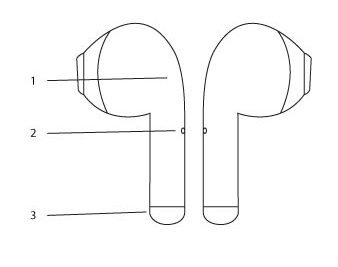 Charging Case
LED Indicator
Micro USB Charging Port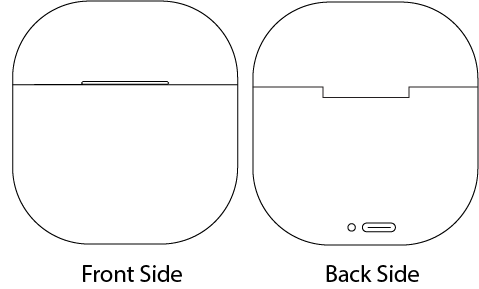 Power On/Off
Power On
When you take out the earbuds from the charging case, they will ON automatically, and the LED indicator will flash. The Earbud can be powered on by touch and hold the touch control area of the earbud for more than 3 seconds.
Power Off
Put back the earbuds into the charging case, it will automatically turn off. You can be powered off the earbuds by holding the control area for more than 5 seconds. The Earbuds will be powered off automatically if no Bluetooth connection is made within 5 minutes.
Connecting Process Of BASS JAXX Earbuds To Your Device
First, make sure that your earbuds are charged.
There is a 32.8-feet distance between the device and the earbuds.
After that, deactivate the Bluetooth function on your device.
Take out both Earbuds from the Charging case and then wait for 3 to 5 seconds in order for auto-connecting or pairing. There are blue and red indicators on your earbuds that blink alternatively. When the auto-pairing is complete on L/R earbuds successfully both earbuds indicators will blink in Blue slowly.
Now, you have to activate the Bluetooth function on your device and then select "CLASSIC TWS" from the list that shows on your device screen.
After this process, both earbuds will begin blinking in blue color after pairing is done successfully.
Reconnect the earbuds to your device
When powered on, your wireless earbuds will automatically pair or connect with the last successfully paired device.
Disconnect the earbuds from your device
Switch off the Bluetooth on your device or leave the earbuds 60 feet away from your device or further.
Functions
Answer or receive a call
To receive a call, click the touch control area once.
Reject a call
Touch and hold the touch control area for 2 seconds to reject a call.
End a call
To end the call, just click the touch control area once on any side of the earbud.
Pause / Play Music
Click the touch control area once.
Skip to the next track of music
Double-click the touch control area.
Charging the wireless Earbuds
First of all, you have to open the charging case cover.
Now, insert your Earbuds into this charging case. Your earbuds automatically start to charge.
If the Earbuds start charging then the LED indicator will be turned to Red.
When your wireless earbuds are fully charged this LED will be off.
Recharge Charging the Case
It is very important for your safety that you use the appropriate 5V input charger/Adapter in case to charge your product charging case.
Don't use a quick-charging USB Adapter, this might damage your product.
Use the Micro USB charging cable. Which will provide you with the packaging.
Connect the Micro USB plug to the Micro USB charging port on the charging case, then connect the USB plug to a USB port on a computer or wall adapter to charge.
Conclusion
Hopefully, in this article, you have got your problem solution Just follow the above-mentioned steps and connect BASS JAXX Wireless Earbuds to your Device. Just follow the steps and enjoy your music.