Free and fast WebP to JPG Converter online free tool that will convert your webp files to jpg. With just a few clicks, you can easily convert your files and download them in the JPG format.
WebP to JPG Converter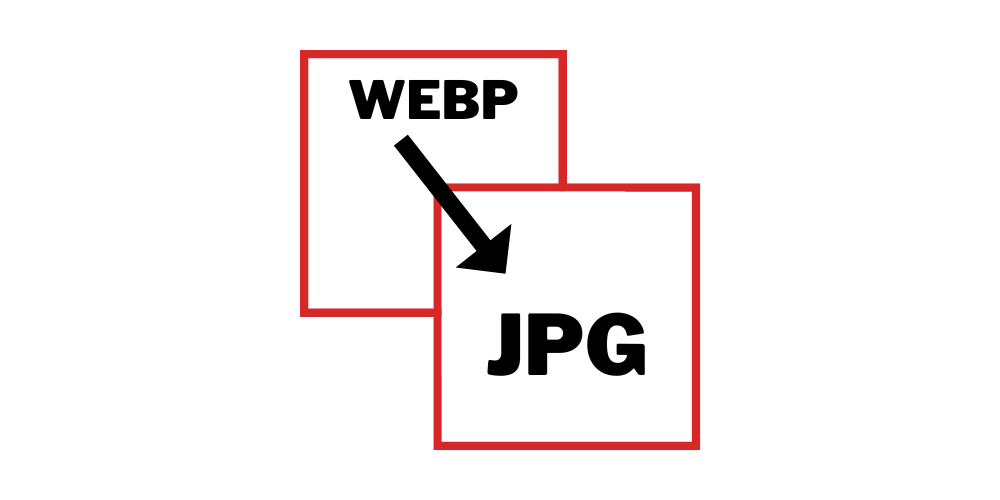 Download JPG
For the past decade, I have been a devoted user of Google's WebP image format. It is a lightweight alternative to JPEG that offers superior quality and minimal file size.
Why not utilize this opportunity to gain proficiency in another tool? I'm excited to announce that today I will be delving into JPG – a venerable image format that has been around for decades!
Also, you can try our PNG TO JPG & JPG TO PNG tools.
Import Images to WebP To JPG Converter
WebP To JPG Converter comes equipped with a plethora of instruments that can be utilized to save images from your mobile device, camera roll or hard drive.
Selecting the images you wish to display in WebP format is merely a matter of clicking on them and dragging them over for processing.
Select Converted Files from WebP To JPG Converter
After selecting the desired file type, click on Next to continue.
Select all of your desired images, and then click 'Convert'. After a moment or two, they will be saved as JPEGs! You are now one step closer to sharing your favorite photos with ease!
If you would like them in a different format from JPEG, select that option and let WebP To JPG Converter do its work.
Save to Your Computer with Different File Name Format
When you're satisfied with your transformations, click 'Save As' and be sure to choose an appropriate file name format. Finally, select a location where these files can be saved; then let the process complete!
The default file extension will be WebP in most instances, but if you need to change it such as when saving images intended for use on websites for example then ensure that JPEG is selected instead.
Open in Windows Explorer or Image Viewer
Once the conversion has been completed, simply open the webp image file in Windows Explorer. Alternatively, you may utilize our premier photo viewing application – IrfanView!
If your WebP images are stored within an orderly folder structure (for example 'C:\Pictures\ 2018 New Lifestyle Workshops'), then it's a cinch for users to browse and locate them using Windows Explorer.
Selecting the images displayed within Windows Explorer is quite straightforward; simply right-click on any file or JPEG within its list of folders and select 'Properties' from the pop-up menu.
Navigating through your WebP files is simple with Image Viewer! Simply double click on the pictures to commence their display. Alternatively, you may choose which ones appear by selecting them from the 'All Images' category available in its toolbar.
Image Viewer allows you to extract images stored in JPEG, GIF, and PNG formats as well as WebP images that are saved as JPG or PNG files.
Create a Thumbnail Image of Your Converted JPEG With WebP
If you're fortunate enough to have a high-resolution thumbnail image created from your JPEG conversion process, you can further utilize it as an image in Google+. Don't forget that if you wish to save these images for future re-use or archival purposes you must utilize the WebP format.
Ensure the resolution of your WebP is set at 100% for best quality results; alternatively, decrease this setting if more compression would be beneficial.
Other Settings and Output Quality Options in WebP To JPG Converter
With WebP To JPG Converter, you have the option of selecting between PNG and BMP as the output format – a decision that depends on the requirement. However, if you want to maintain the original resolution when converting from WebP, then it's best to select JPEG as the primary option in this application. On the other hand, if you would like to ensure that your images retain their original dimensions before being converted into JPEG format for printing purposes then opt for PNG as an alternative choice – this will yield photos with smaller file sizes yet still maintaining their original dimensions when printed!
To obtain maximum image quality, WebP To JPG Converter includes a plethora of options that allow users to configure JPEG encoding parameters such as quantization tables or noise reduction levels.
Conclusion
Lossy compression, such as that employed by JPG and GIF files, is a necessary evil in the digital age; but don't let that dissuade you from creating content. By employing our WebP to JPG converter, you can effortlessly generate high-quality images that retain all of their original vibrancy and detail!
At our company, we strive to provide expedient solutions for all your image needs. With our versatile tools at hand, converting from WebP to JPG has never been simpler – or quicker!